---
Build a Construction worth stronger
---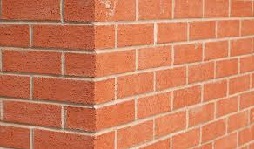 ---
WalunjBricks Manufacturing bricks is in the field of Construction Products such as Fly Ash Bricks and Red Bricks. We are the noted Manufacturer, Exporter and Supplier of Quality Bricks of highest compressive Strength. The products are made from high quality raw materials making them endurable, reliable, and long lasting in nature. They are extensively used in construction projects. Our aim is to satisfy all the needs of the customers with highest quality, timely delivery, and effective pricing.
We have one of the largest Red Bricks manufacturer and supplier in Shirur, Pune.Our sophisticated manufacturing units and quality control management allow us to produce our range of industrial standard that meets the exact demand of clients.
Fly Ash Bricks are Durable, have Low water absorption, Less consumption of mortar, Economical & Eco-friendly, Low energy consumption and No emission of green house gases. These bricks are not affected by environmental conditions and remain static thus ensuring longer life of the building. Also, the savings with regard to wastage's in fly ash bricks are considerable during unloading and construction due to true shape and size, consistency in quality, and the workability of the fly ash bricks unlike traditional clay bricks. These bricks are very economical / cost effective, nil wastage while transporting and handling.